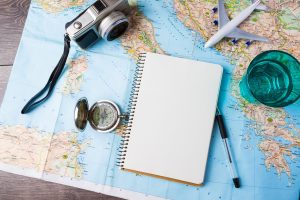 July 5-14, youth pilgrims and leaders from around our diocese are on a sojourn through Memphis, TN, Little Rock, AR, and Jackson, MS. They will visit key sites and have an opportunity to speak with people who are using their religious and social justice experiences to affect change in their communities. Through these experiences, the youth will learn how their own voices can be used towards social justice and reconciliation in their own communities and churches. You can follow their progress through daily blog posts and photos. They ask for our prayers for a safe journey.
The youth in grades 8th through 12th are from St. Mark's Cathedral, Seattle; Emmanuel, Mercer Island, St. Margaret, Bellevue; Good Shepherd, Vancouver; St. Luke, Vancouver; St. James, Kent; and St. Mary, Lakewood. Potential sites to be visited include:
Central High School Historic Site (possible meeting with members of the Little Rock 9);
Clinton Presidential Museum and Heifer International Headquarters
The National Civil Rights Museum
Home of key figure in the civil rights movement, Medgar Evers.
Opportunities will be provided to meet and make new friends in fellowship with Episcopal youth in all three cities and build relationships with other youth from our own diocese. The hope to experience true southern hospitality through food, fun, and cultural experiences, as well as worship with youth in all three cities.
Youth Pilgrimage to the South: A Social Justice Experience