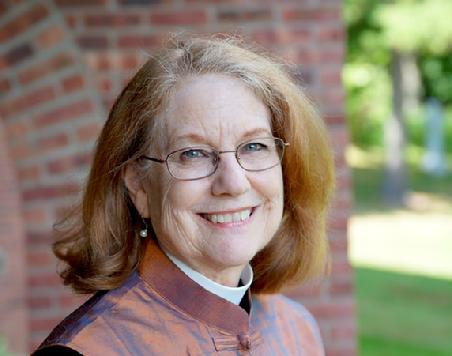 St. Paul's Episcopal Church in Bellingham is pleased to announce that the Rev. Suzanne Guthrie, noted author, priest, and retreat leader, will visit on June 6 and June 9, 2019. During her visit, Rev. Guthrie will present on Thérèse of Lisieux Thursday, June 6 at 7:00pm and preach at all three services on Day of Pentecost, Sunday, June 9, 2019 at 7:45, 9:00 and 10:30am. All engagements are free and open to the public.
Rev. Guthrie's visit is in conjunction with a retreat session at Stillpoint at Beckside, a spiritual center east of Bellingham, where she will lead a retreat at Stillpoint on Friday, June 7, at 6:45pm, and all day Saturday, June 8. Registration and more details are available below.
Rev. Guthrie developed an interest in mystical theology through reading St. Teresa of Avila, and over the years has become a noted retreat leader. Of her presentation on Thursday, June 6, 2019, Rev. Guthrie says, "In her short life Thérèse developed a creative form of spirituality out of the limitations of her own personality and environment – a way of love accessible to anyone. And, she 'democratizes' the Dark Night of the Soul for us in her ingenious response to God's apparent abandonment in her last year of life."
The Rev. Suzanne Guthrie is a noted author and retreat leader. She curates Soulwork Toward Sunday, an online weekly retreat based on the coming Sunday's Gospel. Suzanne is the author of Praying the Hours and Grace's Window: Entering the Seasons of Prayer. She has served the church as a parish priest, as a Christian Education consultant, and as a chaplain at Vassar College and Cornell University. Most recently, Suzanne taught a class in spiritual practices as the St. Margaret Visiting Professor of Women in Ministry at the Church Divinity School of the Pacific. She came to love Therese reluctantly.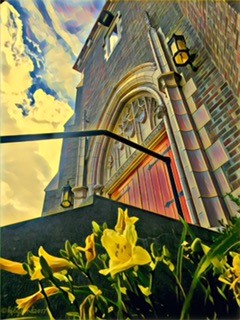 St. Paul's Episcopal Church in Bellingham was founded in 1884 in the Washington Territory as one of the earliest churches in Bellingham, and now occupies a prominent landmark location visible from Bellingham Bay and from downtown. It is a growing and vibrant congregation with three Sunday morning services, a strong Sunday school featuring Godly Play, a diverse and inclusive membership, and a strong outreach to homeless neighbors and working poor people. St. Paul's mission statement is "Gathered by the Holy Spirit, we worship God, and transformed by Christ's love, we go forth into the world to love and serve with joy."
St. Paul, Bellingham Presents The Way of Love: The Passion of Thérèse of Lisieux