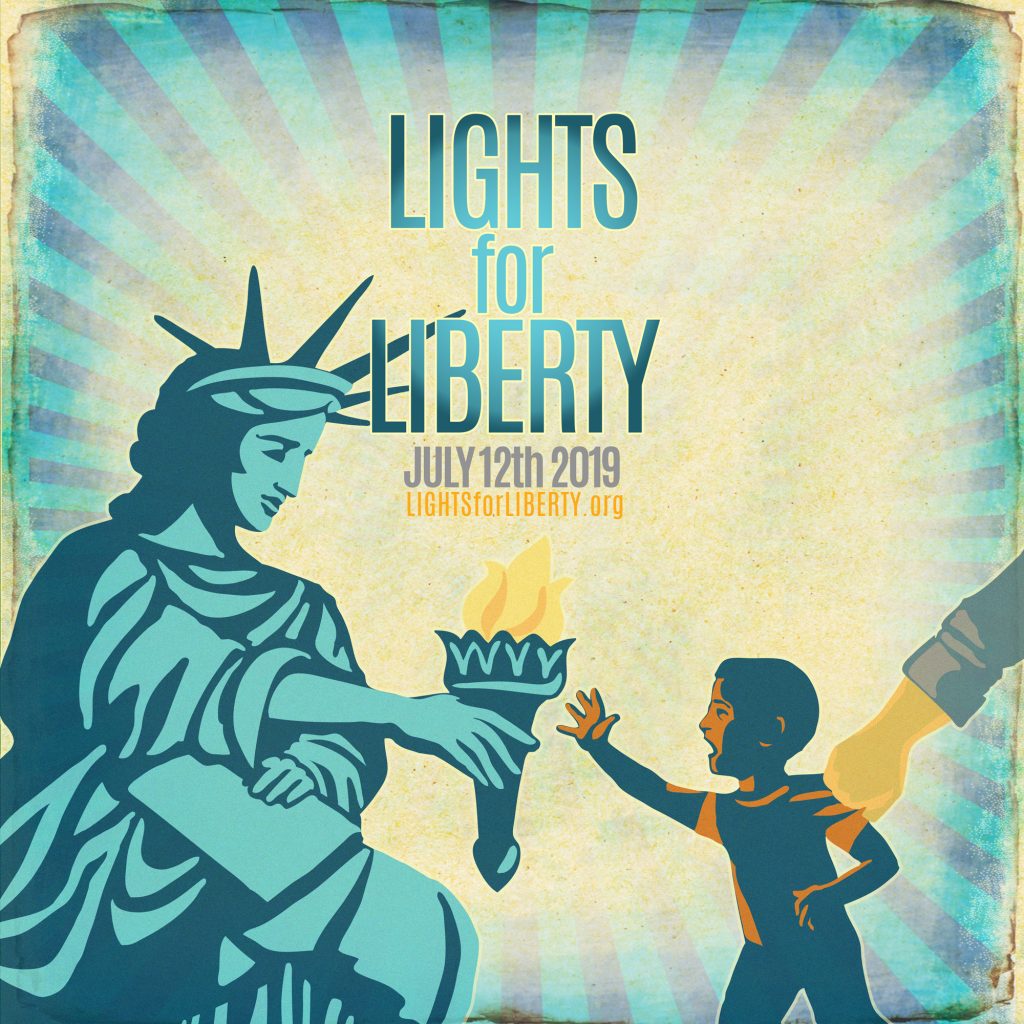 On Friday July 12th, Lights for Liberty: A Vigil to End Human Concentration Camps will bring thousands of people to locations nationwide as well as to detention centers across the country, into the streets and into their own front yards, to light a candle to protest the inhumane conditions faced by migrants. A coalition of organizations are supporting Washington's immigrant communities in a "Constellation of Lights."
St. Paul's Episcopal Church in Seattle invites everyone throughout the diocese to consider hosting a Lights for Liberty vigil or attend the vigil hosted by St. Paul, Seattle at Counterbalance Park in Lower Queen Anne, from 7:00-9:00pm. St. Paul's parishioner Paula Boggs – singer, song-writer, public speaker, and recipient of a 2018 Mayor's Arts Award – will be participating in the event, along with local officials and representatives from immigrant rights organizations. This is a unique opportunity to come together to reflect the statements that The Episcopal Church and Bishop Rickel have recently made about the situation at our border in an effort to bring about change. Learn more and stay up to date with St. Paul's vigil below.
Other churches, places of worship, and town squares are invited to add to the constellation by hosting their own vigils on Friday, July 12th. Find a full list of participating locations or register here.
St. Paul, Seattle Participates in Lights for Liberty