We have a transition to announce here at the Office of the Bishop. Alex Flannagan, Youth Ministry Coordinator, will be leaving the bishop's staff at the end of the month.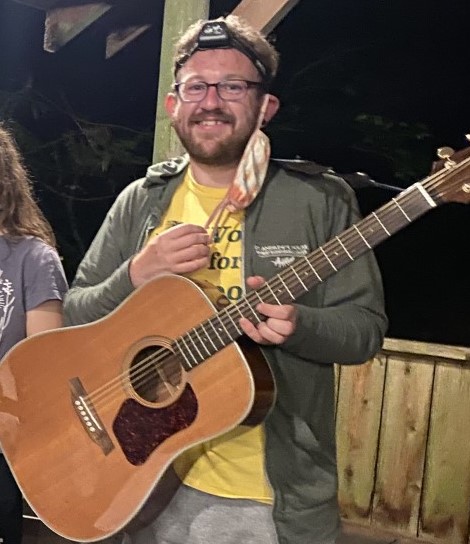 Alex says, "It's been a blessing and an honor to serve the youth in the diocese, and those who minister to them. I have been inspired by the ingenuity, sheer determination, and above all, compassion of the leaders in our churches. Working with youth gives a sort of glimpse into the future and for those who don't know yet: there is plenty to be optimistic about. Ask the teenagers in your church about environmental, climate, racial, or social justice; ask them what they know about mental health and self-care; ask them about their faith. Yes: ask them about their faith. (If you need a prompt, give African Bible Study a try.) There is work to be done but the future looks bright. I'm thankful to all my colleagues at the office, the youth ministry volunteers, and especially the congregation at St. Christopher's, Olympia, and the staff at Camp Huston and St. Andrew's House. I will look back on this time fondly and carry all these experiences forward in this journey of ministry."
"The teacher is no longer merely the-one-who-teaches, but one who is [themselves] taught in dialogue with the students, who in turn while being taught also teach. They become jointly responsible for a process in which all grow." – Paulo Freire
Please join us in wishing Alex all the best as he embarks on this new adventure.
Staff Transitions in the Office of the Bishop