Dear Ones,
A Celebration of the Life of the Rev. Dr. Peter Strimer will be held Saturday, December 3, at 10:00am at St. Mark's Cathedral, Seattle. All are invited. Please continue to keep his wife El, and his family, and all who grieve in your prayers.
The Rev. Dr. Peter McCoy Strimer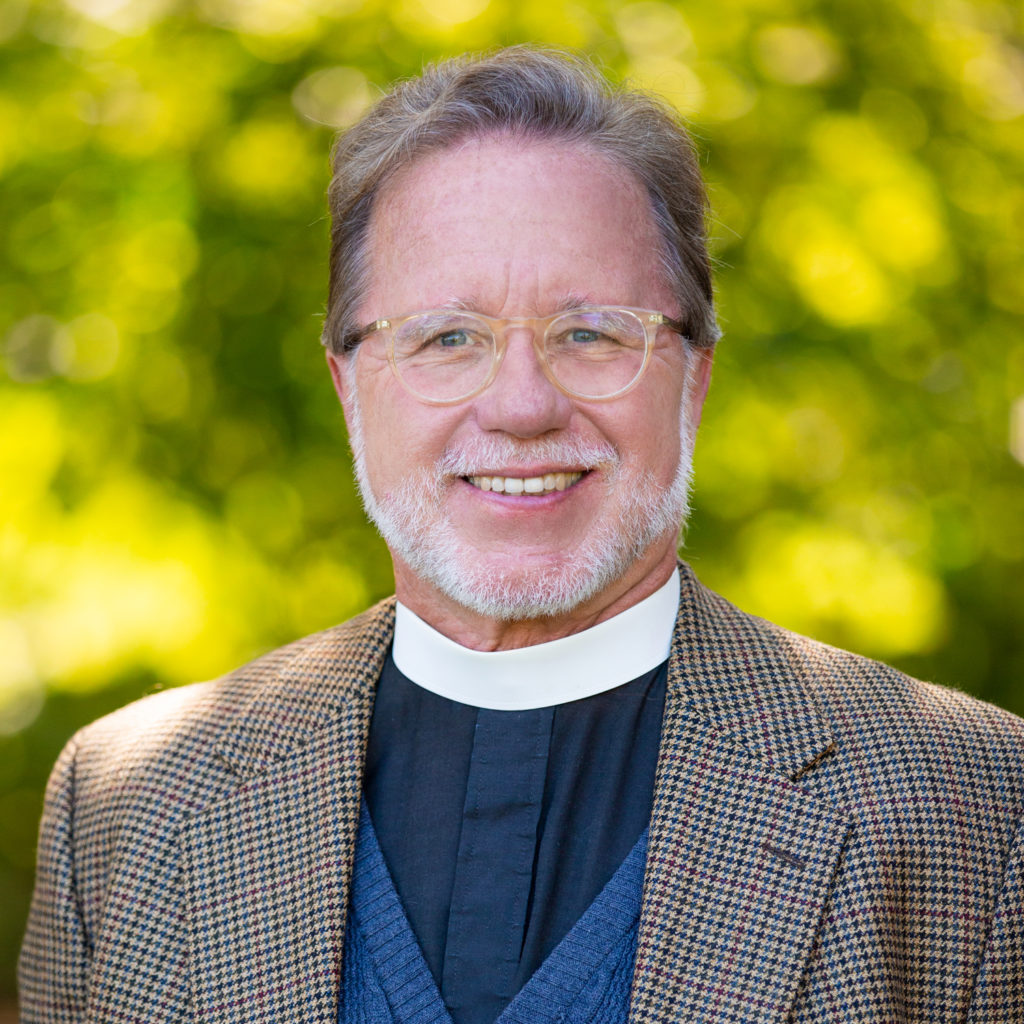 Born: 1954 in Delaware, OH. Parents, Robert & Jane
Education:
1976 BA (Religion), Duke University, North Carolina
1980 MSW, School of Social Work, University of Connecticut, Storrs, Connecticut
1980 MDiv, Yale Divinity School, New Haven, Connecticut
1994 PhD (Community Organization) The Ohio State University, Columbus, Ohio
Married: 7/29/1995 Eleanor (El) W. McFarland
Ordained:
9/7/1980 Diaconate, by Bishop William Grant Black
12/15/1981 Priesthood, by Bishop William Grant Black
Service:
1980-1985 Associate Rector, Trinity Episcopal Church, Columbus, Ohio
1985-1988 Director, The Hunger Network and Hunger and Development Coalition of
Central Ohio, Columbus, Ohio
1991-995 Vicar, St. John's Church, Columbus, Ohio
1994-1995 Co-Pastor, Third Avenue Community Church, Columbus, OH
1995-2003 Urban Worker, St. Mark's Cathedral, Seattle, WA
2003-2006 Communications Missioner for the Diocese of Olympia, Seattle, WA
2006-2014 Rector, St. Andrew's Church, Seattle, WA
2019-2022 Assisting Priest, Epiphany, Seattle, WA
Peter was born in Delaware, Ohio in 1954 to Robert and Jane Strimer. Peter attended Duke University where he earned his BA in religion in 1976. In 1980, he then went on and earned a master's in social work from the School of Social Work at the University of Connecticut. Peter graduated from the Yale Divinity School in 1980 with his master's of divinity, and in 1994 Peter successfully defended his dissertation "A sense-making study of the praxis of the Third Avenue Community: toward a procedural understanding" and received his Ph.D. from The Ohio State University in community organization.
On September 7, 1980, Peter was ordained as a Deacon by Bishop William Grant Black, and on December 15, 1982, he was ordained as a Priest by Bishop William Grant Black.
Peter first served as the associate rector at Trinity Episcopal Church in Columbus, Ohio, where he staffed and expanded the Open Church Program and provided services to homeless families and individuals. This led him to serve on the Open Shelter Committee, which started the first shelter program in central Ohio. He also founded the Peace Initiatives Network for the Diocese of Southern Ohio.
As the Vicar of St. John's Episcopal Church in Columbus, Ohio, Peter helped to foster a weekly food program, a transitional housing project, and a literacy center. From 1994-1995 Peter would serve as the Urban Vicar, under the appointment of Bishop Herbert Thompson, re-opened the abandoned, Third Avenue Community Church where he started a neighborhood health and wellness program and a daytime hospitality program that was staffed by nurses, a medical director, several social worker interns, and a CPE resident.
In 1995, Peter came to Washington State because friends sent him articles relating to the work St. Mark's Cathedral's was doing with the homeless. He was hired by the Very Rev. Frederick Northup, Dean of St. Mark's, as an Urban Worker. At St. Mark's, Peter recruited and trained volunteers to assist the Capital Hill Decency Principles Project to end hunger and homelessness. That same year Peter would marry Eleanor (El) W. McFarland. Peter would leave St. Mark's in 2003 to become the Communications Missioner for the Diocese of Olympia and served as the spokesperson for the Diocese until 2006.
Peter was called to St. Andrew's in Seattle where he served as Rector from 2006-2014. Peter retired in 2014 and he and his wife El moved to Florida but would often make visits to Washington state. In 2019, Peter's final calling was to Epiphany in Seattle as an assisting priest. There he taught children's sermons and adult classes. Some of the classes he taught were "The History of the Book of Common Prayer" and "A Popular History of the Episcopal Church."
Peter served on committees and was involved with the wider community. In 1998, Peter served as a Jubilee Officer for the Diocese and was on The Church Council of Greater Seattle. His experience and knowledge in areas of meeting the needs of the marginalized was something that Peter worked tirelessly on. In addition, Peter also mentored clergy during his time at St. Andrew's helping clergy with their spiritual journal and offering help and advice whenever he could. Peter would retire to Florida, where he died in 2022.
In a blog post that Peter posted on July 11, 2021, for Epiphany in Seattle he talked about the challenges of living in Florida and of hurricanes. At the end of the blog post, he wrote "We can act like the disciples, getting caught up in the fray, afraid of what is before us, angry about it. Or we can be like Jesus, calm in the storm with grace and patience. Be like Jesus."
Blessings,
+Greg
The Rev. Dr. Peter Strimer, A Celebration of Life