From the Rev. Sarah Monroe of Chaplains on the Harbor: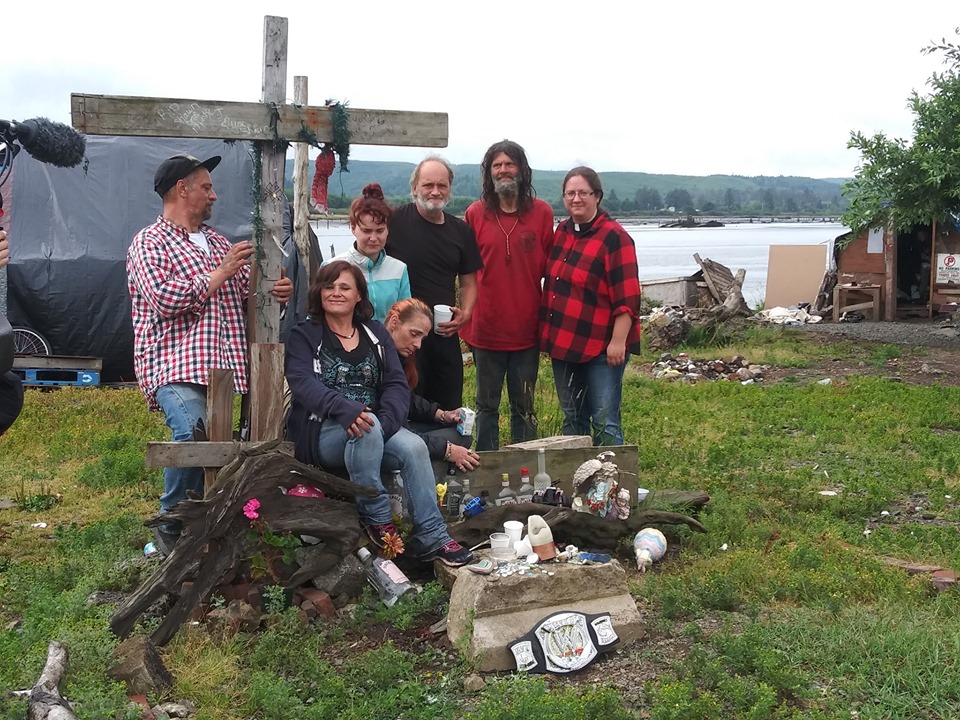 Early this year, a group of plaintiffs who lived along the Chehalis River filed a lawsuit as the city of Aberdeen announced its intentions to sweep and bulldoze their camps. Today, the city is settling with those plaintiffs. In the time since this lawsuit has been filed, it has become harder to survive as a homeless person in Aberdeen; you cannot rest on the sidewalks during the day, you cannot legally pitch a tent in most places, and public opposition around the issue has led to an increase in vigilante violence. Due to the lawsuit initiated by the plaintiffs, for the first time in Aberdeen, the city has allocated funds to open a sanctioned tent city, housing roughly 70 people.
In this settlement, all of the plaintiffs are offered a place in this sanctioned tent city and a guarantee that at least some measures will be taken to respond to the cold winter weather. This is much harder to do in a tent city with no options for heat than it would be with weatherized shelters such as those destroyed by the city at the river. I have been working alongside people on the streets for six years and I have seen so many people get sick or even die due to cold weather.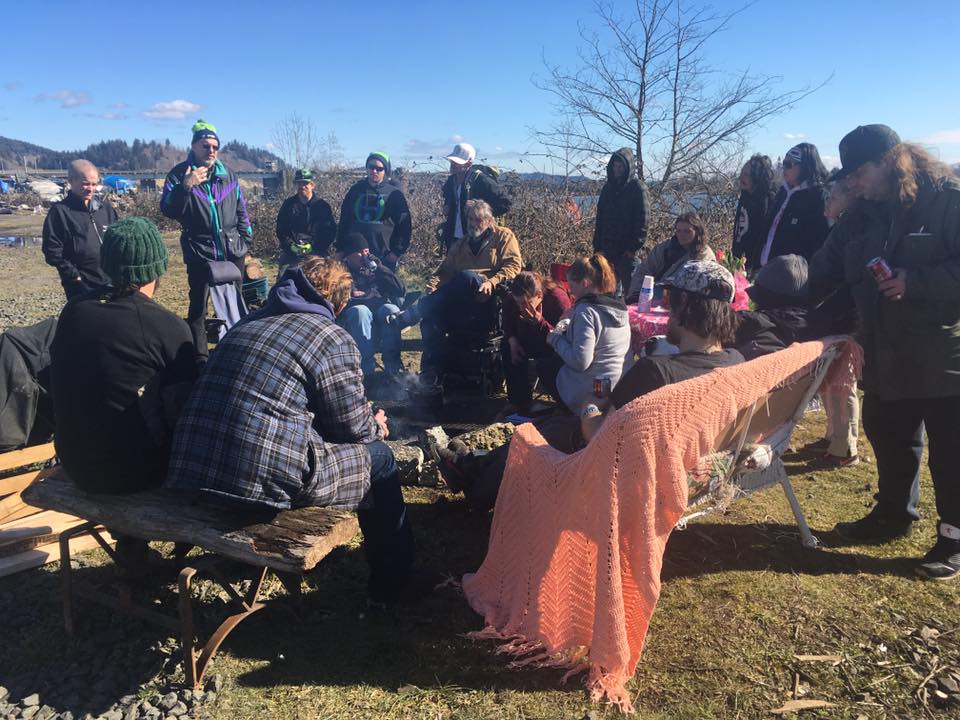 I am glad to see the city taking the courageous first steps toward recognizing and addressing the crisis of housing in Aberdeen. I am especially glad that they are working toward addressing the issues regarding cold weather and living in a tent and I would urge the city to continue to be vigilant as the weather gets colder because the risk to people living outdoors increases exponentially. I am proud of each person who stood up for their rights as human beings in filing this lawsuit and I am proud to stand with them. I am very hopeful that the end result of this struggle would be to obtain secure and stable housing, which is something that is increasingly hard to find in Grays Harbor.
In the meantime, I am grateful that the city is responding to the concerns that have been raised and I am hopeful that it is possible to build a world where people truly do have love and compassion for their neighbor. I am reminded of the words of John in the Bible and hope that the wider community can take those words to heart; "If anyone has material possessions and sees a brother or sister in need but has no pity on them, how can the love of God be in that person? Dear children, let us not love with words or speech but with actions and in truth" (I John 3:17-18).
Updates from Chaplains on the Harbor: Homeless Plaintiffs Reach Settlement in Lawsuit Against the City of Aberdeen