From Daryl Storey, Diocese of Olympia's Episcopal Church Women (ECW) Representative:
All women in all congregations are considered "Women in Ministry" and "Episcopal Church Women." We would love to know what you all are doing. At this time, The Diocese of Olympia ECW is made up of women's groups from St. Hugh, Allyn; St. Alban, Edmonds; St. Bede, Port Orchard; St. Aiden, Camano Island; Emmanuel, Orcas Island;  All Saints, Vancouver; St. Timothy, Chehalis; St. James, Kent; St. John, Snohomish; and my involvement from St. Margaret, Bellevue.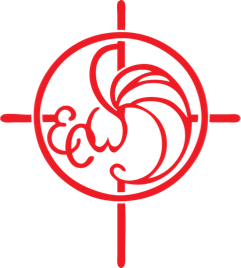 St. Bede's Episcopal Church in Port Orchard has nicely described what ECW means and does in our congregations, with meaningful, supportive ministries that serve the church and community:
Episcopal Church Women (Martha and Mary Guild) has a rich history since the inception of St. Bede Church. They originally were the outreach, altar guild, and social center of the Church. Since then the Church has grown and some of the groups originally covered by the ECW have become individual ministries. The objective of the group is to build fellowship among the women of the Church, help with projects, receptions and special events, keep the kitchen organized and to be the Martha and Mary's of St. Bede. All women at St. Bede are a part of ECW and all are invited to participate and to attend the meetings that are usually held in the Parish Hall.

2019 was a productive year with well attended meetings and events. Some projects included church improvements, a Thanksgiving potluck, a Dessert Faire, with a silent auction, crafts and food items, and a Christmas luncheon. The women at St. Bede are making their church a welcoming home for all.
From St. Alban, Edmonds:
Our women are involved in many ministries of the church such as altar guild, lectors, Eucharistic Visitors, lay readers, soup suppers, and kitchen angels. Evie Arneson, our main kitchen angel, was celebrated at the ECW Christmas party for her 30 years of providing coffee hours to the church. A main focus is providing the "Forward Day by Day" publication. ECW is responsible for the informative and colorful bulletin boards in the Parish Hall, along with table decorations during the year. A birthday list is posted monthly. Women at St. Alban help in the kitchen, make name-tags for events, welcome newcomers, and host ECW coffee events with speakers. We started the year with details and slides from a church member's trip to Croatia and another meeting that walked the women through 50 years of another couple's marriage. In September, we had Christine Sine, author of The Gift of Wonder: Creative Practices for Delighting in God, offering her insights. She also provided paper and coloring pencils during her presentation and sold her books and prayer cards and plants. We rounded off the year with our annual Christmas party with a fun Christmas Fact Quiz, funny story, and our gift exchange. We welcome our entire church family to these events.

Our vision for all women of the church is that we become a vibrant blend of all ages, coming together as a peacemaking, healing part of the church. This is an open invitation to all women of St. Alban, as you are automatically considered to be members.
From St. Hugh, Allyn:
At St. Hugh, Allyn, 2019 was very productive, serving our congregation for memorials, special study groups, and other events. Average attendance of ECW is between 12-15 ladies – an excellent number, considering the size of our congregation and 'snow birds' that leave in the winter.

This spring, our Spring Outing and Luncheon was held at St. Andrew's House, located on the South Shore of Hood Canal. St Andrew's House is owned by the Diocese of Olympia. Beautifully restored, surrounded by water and nature, the setting is idyllic. We plan to do a repeat this year. We hold two fundraisers each year: a Patio Sale during Allyn Days, and the Holiday Bazaar. Both were very successful and St Hugh ECW was able to distribute a total of $9,000, (less expenses) to the many outreach projects we support in this community.

At St. Hugh, we are moving forward to change our ways and keep this lovely 'Mother Earth' green once again. The smallest change in habits can make a 'green world of difference'. We have opted not to use unnecessary plastic products. Most of our packaging for out Allyn Days bake sale was ECO friendly materials.
From St. Margaret, Bellevue:
St. Margaret, Bellevue's new Women's Travel and Outing group has a number of exciting events planned for lunch, ministry, and fellowship. Trips have included the Frye Museum with lunch downtown and a movie outing. February onward brings brunch at Snoqualmie Falls, volunteering at Northwest Harvest, a visit to The Henry and Sandra Friedman Holocaust Center for Humanity in Seattle to see the featured exhibit, "Finding Light in the Darkness," and a virtual reality tour of the Anne Frank annex, and in March, "Experience Tea," a class in discovering tea.
In other business, Please let your ministry groups know that National ECW has grants available as outlined below:
Grants are available from the National Board in the form of the Universal Grant and Women to Women Grants:

Universal Grants are awarded up to $1000. The applicant must address how the grant moneys will be used, how the project will empower the women of the Episcopal Church to carry out Christ's work throughout the world and how it will embrace at least one of the Five Marks of Mission.
Women to Women is a program of the National ECW that grants seed money to charitable or income-producing projects which improve lives and strengthen communities. Applications submitted to the National Board meeting the established criteria may be granted funds up to $2000. Applications for both grant types are available on the National ECW website.

We also offer a Distinguished Women's Program which is held during each Triennial. Each Diocese may honor one woman who has contributed significantly to their Diocese over the past three years. These noteworthy women are recognized during a special luncheon during Triennial. The 2021 Triennial will be held in Baltimore, Maryland and the ECW will be celebrating 150 years. Closer to the time of the Triennial, we will be looking for women from the Diocese of Central Pennsylvania to be considered for this honor. Information will be posted on the Diocesan website.
The National ECW offers the Communique, the Branches electronic newsletter and hosts a Facebook page to keep women up to date on news and happenings. Further information on these can be obtained on the National ECW website.
We hope to hear from you and encourage you to stay in touch with your National Board as we all work to better the lives of women in God's kingdom.
Updates from Episcopal Church Women (ECW) in the Diocese of Olympia