The following update comes from our Diocesan Resource Center Director, Sue Tait:
Care for the Environment: Bishops' Pastoral Teaching and a New Curriculum for Youth and Adults
Congratulations to St. Michael and All Angels, recently awarded one of sixteen grants by the national "Advisory Council for the Stewardship of Creation." It reminds me that the environment and our relationship to it as faithful people is not yesterday's news by any means, but an ongoing opportunity and increasing challenge; and serendipitously, a new series of books, and a lovely DVD arrived on my desk.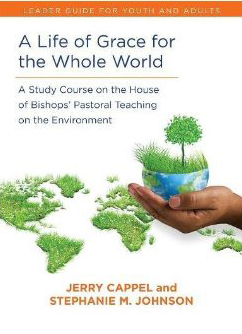 In 2011, the House of Bishop's issued a "Pastoral Teaching on the environment" and just this spring a curriculum for youth and adults has been released. A Life of Grace for the Whole World: A Study Course on the House of Bishop's Pastoral Teaching on the Environment (CUR 261.8 Cap), by Jerry Cappel and Stephanie M. Johnson is now available in the Resource Center. Both authors are Episcopal priests with considerable experience in environmental work, and their study course includes a Leader Guide for youth and adults, and then also a booklet specifically directed to each age group. Both booklets include reflection questions and spaces for the reader to write but the questions are not the same for each group, and adults might well benefit from some of the prayers and reflection questions in the youth booklet. A splendid bibliography, including some downloadable curriculum, is available in Appendix B of the Leader Guide. All materials are available as paperback, or in kindle editions, although the Resource Center only has the print versions available for loan.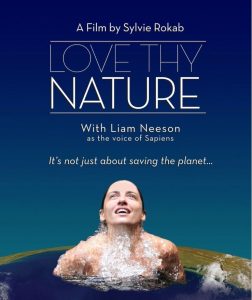 A wonderful companion piece might be the 2014 DVD Love Thy Nature with Liam Neeson as the voice of Sapiens. (DVD 180). On one disc the viewer can select from three versions: 25 minutes, 59 minuts, and a feature-length 76 minutes, better to fit your needs. The photography is breathtaking. The Resource Center has purchased a license for this DVD.
Give Away: Copies Still Available
Volume Two (14 Presentations for fall) of Jerome Berryman's The Complete Guide to Godly Play is available for sharing. A new edition has recently been released, which we purchased, and I'm pleased to share this original edition. Let me know if you'd like one (or more).