Diocese of Olympia Youth Programs
All youth events are open to grades 6-12, with time spent together in community and time spent in small age-based groups. If you have any questions about youth programs or are interested in volunteering to work with youth, please reach out to Alex Flannagan, Youth Ministry Coordinator: youth@ecww.org or 206.325.4200 (x2032)
Discord (online)


Get connected – join the ECWW Youth server!
Discord is a free voice, video, and text chat app used by people ages 13+ to talk and hang out with their communities and friends. A fun & secure way to keep in touch with other youth from around the diocese; we'll be migrating the Youth Night program to Discord and plan on using the platform as a hub for other upcoming & ongoing youth programs.
Youth Night (online)


A weekly gathering for youth (grades 6-12) – every Sunday on zoom, 7:00pm-8:30pm
Join us for games, activities, and worship. Engage with topics such as racism and social justice, the environment and God's creation, mental health and wellness, and where God shows up in our daily lives. Spend time with friends in Christ.
Holy Hikes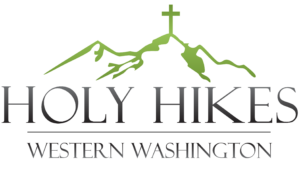 Holy Hikes is a network of Christian eco-ministries committed to rebuilding Communion between all of God's Creation. Worship in the beauty of the outdoors, immersed in what John Muir called God's "first temples". We meet monthly at hiking spots up and down the i-5 corridor. All ages are welcome. Youth are especially encouraged to attend these hikes – we'll have an adult chaperone present though please do invite your family and friends to join us.
"Care for Creation"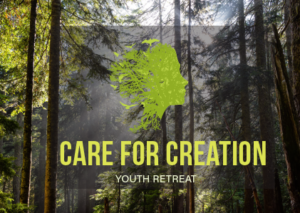 Labor Day Weekend September 3rd-5th
Pack your bags – we're going to Camp Huston! Our theme is God's creation, nature; all creatures great and small. Expect hiking at Wallace Falls state park, environmental education learning about local native wildlife, and plenty of time outdoors with friends.
Episcopalians Squash Hunger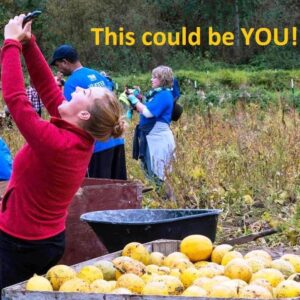 Sunday, September 26th, 2:00pm-6:00pm
Gather in the spectacular Snohomish River Valley to harvest fresh product for the hungry. Celebrate Eucharist "Mass on the Grass." with Bishop Rickel. Indulge in Fr. Malcolm McLaurin's "Burnt Offering Pig Roast" and fresh sweet corn potluck picnic. Pumpkins and games for the kids. All ages welcome. Hosted by Holy Cross, Redmond's Food Bank Farm. Everything is in the open fresh air. Bring light, rubber-palmed gloves (not thick leather gloves), dress for working in the weeds and weather, no open-toe shoes, and bring a water bottle!
Meet at Chinook Farms, 10890 Elliot Rd, Snohomish. Follow the signs to the West Entrance for parking.
"Love Thy Neighbor"
Veteran's Day Weekend (November 12th-14th)
Explore what the Episcopal church believes when it comes to charity and the way we should endeavor to treat one another. "It is easier for a camel to go through the eye of a needle than for someone who is rich to enter the kingdom of God." Mark 10:25
2022
"Work for Good" – Spring Camp


Friday May 21st – Sunday 23rd
Friday May 20th @ 4:00pm – Sunday May 22nd @ 1:00pm
Spend the weekend at the beautiful St. Andrew's House in Union, WA. Check-in begins at 4pm Friday 21st, followed by dinner at 6pm. The program ends at 1pm on Sunday May 23rd. Activities include kayaking, gardening, hiking, meditation, and worship.
Summer Camp @ Camp Huston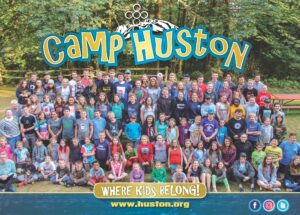 As a member of a Discovery Group, you'll spend the week engaged in team-building activities with trained staff. Campers can look forward to games, overnight campouts and cookouts, hiking at Wallace Falls state park, archery, an outdoor pool, arts and crafts, the list goes on! Each day winds down with Discovery Group reflection time followed by worship, typically at St John in the Woods chapel.
Scholarships are available through your church, the Bishop Curtis Scholarship Fund, or directly from Camp Huston if you do not belong to an Episcopal church.
For more information visit huston.org.
Questions? Email: info@huston.org Call: (360) 793-0441
Resources For Those Who Work With Youth


First Thursdays @ 10:00am
Join fellow Youth Ministry leaders from churches around the Diocese of Olympia. We gather for prayer, resource-sharing, to discuss upcoming events and opportunities in our churches, and perhaps most importantly: to enjoy fellowship with peers. Join the call here: 92101700256.
Questions? Please reach out to Alex Flannagan, Youth Ministry Coordinator: youth@ecww.org or 206.325.4200 (x2032)

Third Thursdays @ 10:00am
Hosted by the national Episcopal Church – for any adult Episcopal human engaging at the parish, diocesan, provincial, or regional level of Youth Ministry. If you crave ideas, resources, prayer support from your peers, and more, this is the gathering for you! The room will be open for 90 minutes with program time or featured guests in the first 45 minutes of the meeting and hang-out time to follow. You are welcome ANY third Thursday!
REGISTER HERE
Questions? Please reach out to Bronwyn Clark Skov, Officer for Youth Ministries in the Episcopal Church:
bskov@episcopalchurch.org
or 646-242-1421.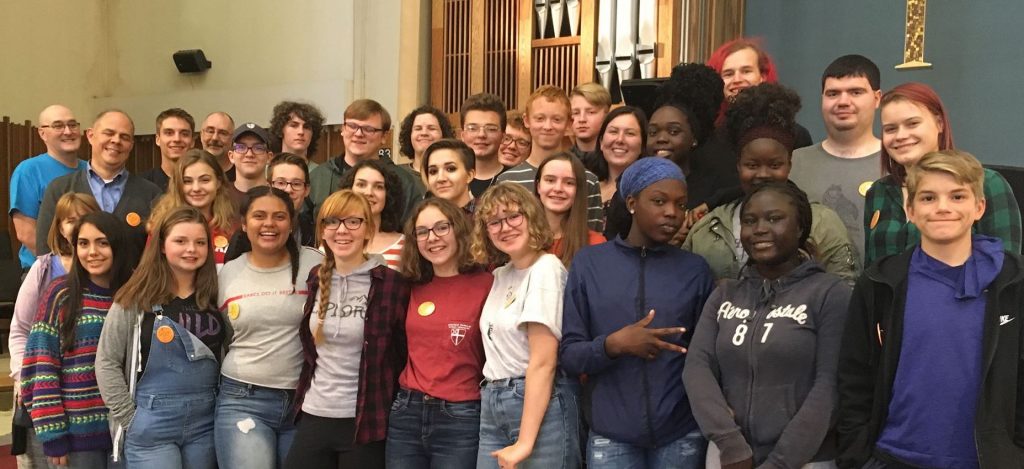 "…if we connect light to light to light, and join the lights together of the one billion young people in our world today, we will be enough to set our whole planet aglow." Hafsat Abiola (human rights, cilvil rights, and democracy activist)
Diocesan youth programs in the Episcopal Church are operated in adherence with Safeguarding God's Children.
Links to social media:
Resources
D365 – Daily Devotional: "pause, listen, think, pray, go"
Reimagining The Examen: Daily scheduled reflection, with St Ignatius' 500 year old prayer. (iOS version) (android version)
National Suicide Prevention Lifeline – You are not alone. In a crisis, call 1-800-273-8255.