Sunday Youth Nights

Every Sunday @ 7:00pm-8:30pm
Register here
(Grades 9-12) Join us for games, activities, and worship. We'll engage with topics such as racism and social justice, the environment and God's creation, mental health and wellness, where God shows up in our daily lives, as well as more low key topics such as favorite movies or books, or what music we're listening to right now. We're there every Sunday at 7:00pm-8:30pm via Zoom and you're invited to join us.
Register for $35 and receive access through to the end of 2020. All youth who register will receive a welcome packet and T-Shirt in the mail (batch #1 is scheduled to ship the first week of October). Scholarships are available, simply select that option when registering. Questions? Contact Alex Flannagan at aflannagan@ecww.org or 206.325.4200 x2032.
Food Bank Farm Harvest
Saturday September 26th, 2020
Shift 1 – 9:00am-12:00pm
Shift 2 – 1:00pm-4:00pm
(All ages) Sign up for some socially distanced harvesting! The Food Bank Farm in Snohomish needs 2,500 human volunteer hours to get 500,000 pounds of food from field to the tables of hungry people. The demand at food banks this year is double from last year. Bring water, mask, gloves, boots for the mud/dirt, layers for AM work (morning fog)
Directions & Info About The Site
Family are welcome to participate. Please email aflannagan@ecww.org to confirm your attendance / size of party.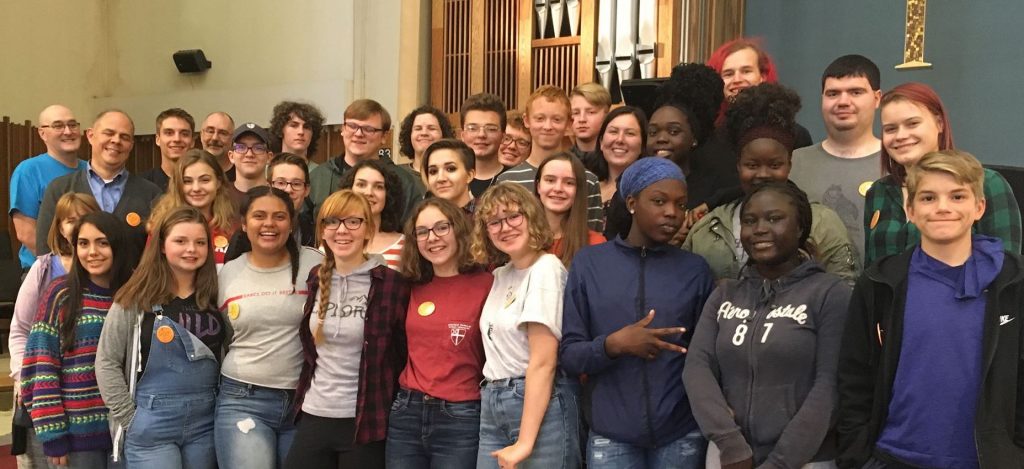 "…if we connect light to light to light, and join the lights together of the one billion young people in our world today, we will be enough to set our whole planet aglow." Hafsat Abiola (human rights, cilvil rights, and democracy activist)
Programs are operated in adherence with Safeguarding God's Children.
Links to social media:
Resources
D365 – Daily Devotional: "pause, listen, think, pray, go"

Reimagining The Examen: Daily scheduled reflection, with St Ignatius' 500 year old prayer. (iOS version) (android version)

National Suicide Prevention Lifeline – You are not alone. In a crisis, call 1-800-273-8255.