Welcome to faith formation for young adults, a ministry which provides programs and events Diocese-wide and also supports local, congregational programs and events for people in their 20s – 30s.
In the Episcopal Church, our words and worship draw from the ancient heart of Christianity and yet they are renewed by our modern minds. Here you don't have to leave your questions at the door; bring your doubts, your fears, your hopes, your joys – bring everything God has made you to be.
To stay connected and for the most current information on Young Adult events:
♦ Subscribe to the "Young Adults in the Diocese" e-mail list
What's Upcoming…
♦ Winter: Bible Study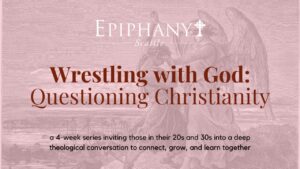 Questioning Christianity is a 4-week series inviting those in their 20s and 30s into a deep theological and spiritual conversation to connect, grow, and learn together. We will explore topics like gender, sexuality, politics, power, colonialism, liberatory practices, and spiritual practices.
This in-person group will be led by Kelsey Lucido and co-convened with Epiphany, Seattle's Rector, Doyt Conn, and Director of Communication, Jad Baaklini. Kelsey is a recent Princeton Seminary graduate with a certificate in women, theology, and gender studies and an emphasis on anti-racist and post-colonial studies  Each week, we will begin with dinner and drinks; Kelsey will give a ten-minute overview of the topic and we will then move into 30-40 minutes of discussion.
♦ Winter: Contemplative Retreat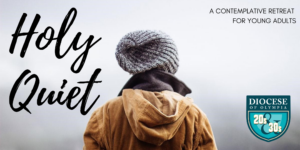 Get away from it all and experience a weekend of peace, prayer, and self-care with young adults from across the Episcopal Diocese of Olympia…
This casual retreat, held at the waterfront Archbishop Brunett Retreat Center at the Palisades, just south of Seattle, is designed for adults in their 20s and 30s who are seeking to experience an array of contemplative practices from a Taizé service to lectio divina to centering prayer.
February 10 – 12, 2023.  More information and to register: Winter-Retreat2023.eventbrite.com
Annual Conferences & Retreats…
♦ Summer: "A Holy Waste of Time" Retreat
Join us for our popular, annual "Holy Waste of Time" retreat, held at the end of summer at St. Andrew's House, a beautiful lodge on the Hood Canal owned by the Diocese of Olympia. Enjoy time with others or by yourself, kayaking, paddle-boarding, and swimming the beautiful waters of the Puget Sound, hiking under the forest canopy, reading in the lodge, and sunning on the deck. Early bird registration through July 15  — $95 — which includes all food, lodging and activities. After July 15, registration is $110. Your choice of single/double bedrooms. Scholarships are available.
Save the dates: August 18 – 20, 2023  E-mail youngadults@ecww.org to get onto our notification list.
♦ Fall: Evolving Faith, Live/Virtual Conference
You are invited to join a team of people in their 20s & 30s from across the Diocese in attending the wildly creative, ecumenical, "Evolving Faith" on-line conference.  This annual virtual gathering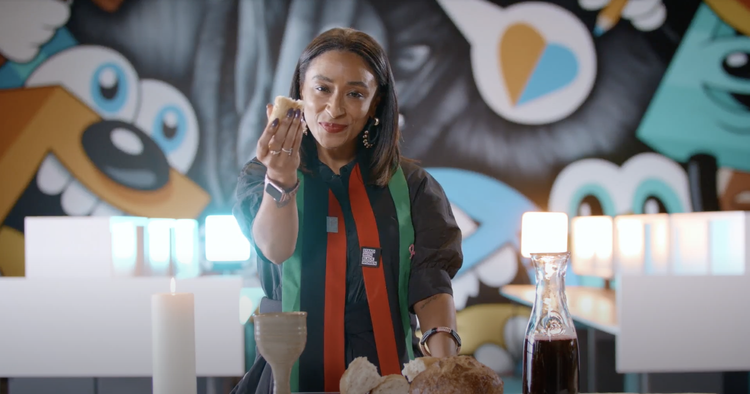 is one of our favorites with dynamic speakers who will challenge you and deepen your understanding of what it means to be a person of faith in the 21st century. Speakers for 2022 included: our Presiding Bishop Michael B. Curry, Barbara Brown Taylor, Jeff Chu, Kate Bowler, Chanequa Walker-Barnes, Sarah Bessey, Brian D. McLaren, Winnie Varghese, and many more…
Join the Diocese of Olympia contingent and attend Evolving Faith on scholarship. E-mail youngadults@ecww.org to get more information.
Save the dates: October 13 & 14, 2023. 
Year-Round…
♦ Holy Hikes

Once a month on  Saturday mornings, nature lovers of all ages and from across the Diocese of Olympia set-off on Holy Hikes. On these treks, coordinated and guided by Alex Flannagan, Holy Hikes of Western Washington Coordinator, you will make new friends, explore trails throughout western Washington, and experience prayer and an occasional Eucharist in the beauty of the outdoors, immersed in what John Muir called God's "first temples." Holy Hikes® is part of a nationwide network of people who seek out the natural world as a place to connect with God. Click here for more information on upcoming hikes.
Young Adults Across the Diocese…

♦ Saint Mark's Cathedral 20s & 30s
Check the Saint Mark 20s & 30s Facebook Page for the latest on a wide range of virtual activities that are open to young adults throughout the Diocese. For more info. e-mail: youngadults@saintmarks.org
♦ Alternative Liturgies at St. Luke's, Renton
If you're looking for a non-traditional service that brings together contemplative practice, poetry, music, and the visual arts, we encourage you to explore these options:
St. Luke's, Renton – Seasonal Liturgies which seek to "create space for a mystical experience of God—something more ethereal than the usual liturgy, more applied than the general artistic world, and more present than our typical relationship with nature." These include:
Spring Afresh: A ritual of story, chant, and song. (Spring Equinox)
Rise Up!: A liturgy for summer with music and dancing. (Summer Solstice)
Re:Turn: Return to your soul. (Autumn Equinox)
Yule: Light for the darkest night. (Winter Solstice)
♦ Service Corps Opportunities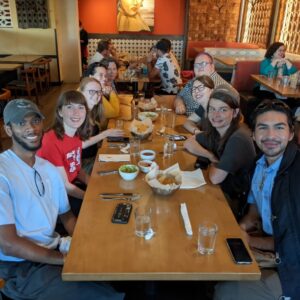 Are you a recent college graduate in your 20's? Do you want an engaging, life-changing ten months of service, community and formation?  Apply with the Episcopal Service Corps to start your year of service. And did you know the Diocese of Olympia has its own program based at Saint Mark's Cathedral? Check out the Seattle Service Corps!
Looking Back…
2022
♦ Love * Sex * Loss: Can Faith Help?

Companion webpage under construction. Join young adults from across the Diocese for a rich, guided conversation about the complicated ways relationships and faith intersect. Facilitated by Episcopal priest and marriage and family counselor, the Rev. Danáe Ashley.
♦ Sunday Stairway Walks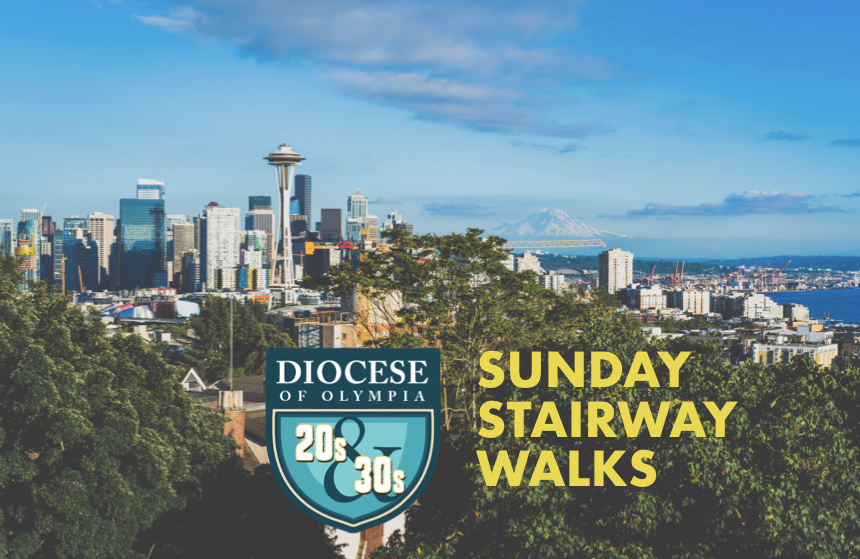 These afternoon urban walks are especially designed for adults in their 20s and 30s, but all ages are welcome.  Through these walks, curated and hosted by Emily Meeks of Saint Mark's Cathedral, we get outside, make new friends, and learn more about different neighborhoods and parishes in Seattle. Routes will draw inspiration from Seattle Stairway Walks and range between 2.5 – 4 miles at an easy pace.
Archived Walking Guides:
Trinity & Downtown: City Hall to Pike Place
St. Paul's and "Southwest Queen Anne"
St. John the Baptist, West Seattle and "Alki from Above"
Epiphany and "Madrona & Leschi"
Saint Mark's Cathedral and "The Olmsted Vision"
2021
♦ An Evening of Art & Jazz
Epiphany Seattle and the Diocese of Olympia's Young Adults hosted an evening of Art & Jazz at the Chapel in October. Art was provided by artists affiliated with Vibrant Palette Art Center and Jeremy Bacon set the mood with some jazz piano. Vibrant Palette's mission is to empower artists with disabilities and build a more inclusive arts community in Seattle.
♦ The Young Adult Wilderness Pilgrimage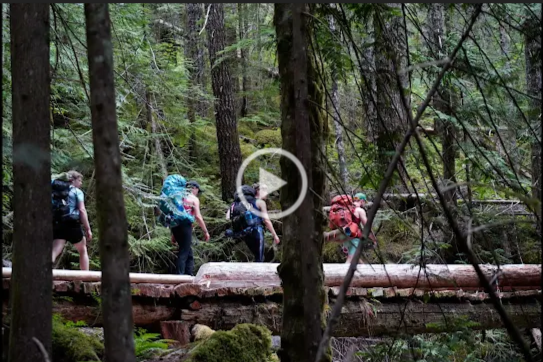 At the end of July, a small group of adventure-seeking 20s & 30s set off for a 3-day trek into the Central Cascades.  Watch a 2-minute video of that experience, courtesy of trekker and photographer, Stuart Meeks and videographer Josh deLacy.
Interested in joining a backpacking trip? E-mail youngadults@ecww.org to get onto our notification list.
2020
♦ Video Shorts: Stories of Quarantine
Young adults from around the Diocese have shared about their quarantine lives and the pandemic-related issues that matter to them the most in our "Stories of Quarantine" series of video-shorts. Click on the thumbnails to view: