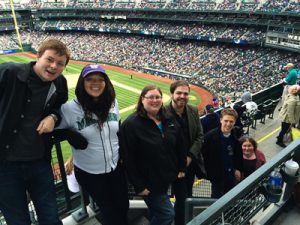 Welcome to faith formation for young adults, a ministry which provides programs and events Diocese-wide and also supports local, congregational programs and events for people in their 20s – 30s.
In the Episcopal Church, our words and worship draw from the ancient heart of Christianity and yet they are renewed by our modern minds. Here you don't have to leave your questions at the door; bring your doubts, your fears, your hopes, your joys – bring everything God has made you to be.
To stay connected and for the most current information on Young Adult events:
Subscribe to the "Young Adults in the Diocese" e-mail list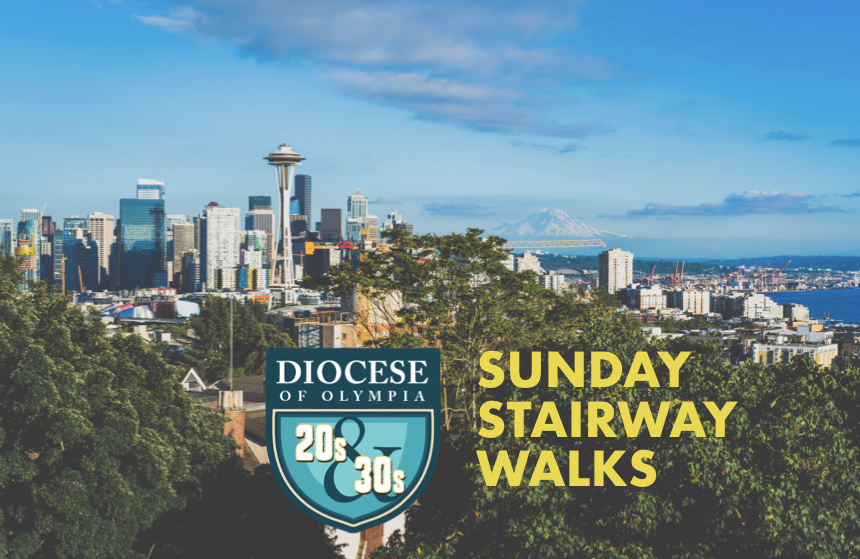 Sunday Stairway Walks
These afternoon urban walks are especially designed for adults in their 20s and 30s, but all ages are welcome. Let's get outside, make new friends, and learn more about different neighborhoods and parishes in Seattle on these walks curated and hosted by Emily Meeks and Michael Perera of Saint Mark's Cathedral. Routes will draw inspiration from Seattle Stairway Walks and range between 2.5 – 4 miles at an easy pace.
Sundays, 2:00 – 5:15 p.m., Free
Our next walk: October 17: St. Paul's and "Southwest Queen Anne"
More information & registration here.
Walking Guides:
St. John the Baptist, West Seattle and "Alki from Above"
Epiphany and "Madrona & Leschi"
Saint Mark's Cathedral and "The Olmsted Vision"
An Evening of Art & Jazz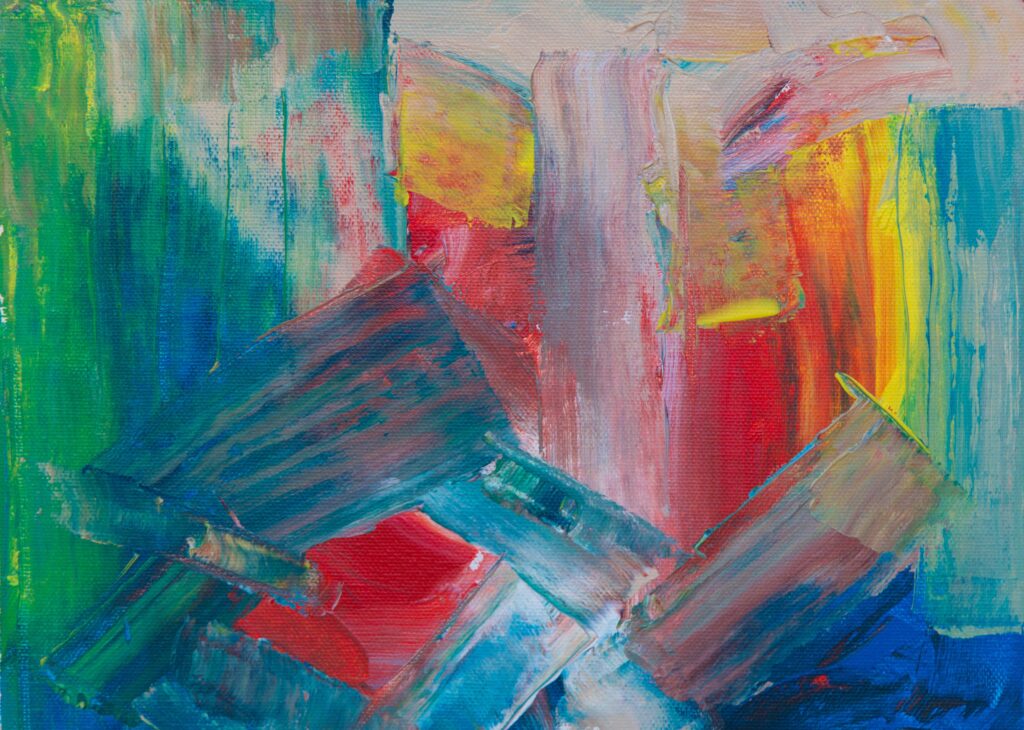 Epiphany Seattle and the Diocese of Olympia's Young Adults invite you to an evening of Art & Jazz at the Chapel on Thursday, October 14. View art from loca
l artists affiliated with Vibrant Palette Art Center and listen to jazz piano from Jeremy Bacon. Artwork will be available for purchase to support Vibrant Palette's mission to empower artists with disabilities and build a more inclusive arts community in Seattle. Light refreshments provided.

Holy Hikes
Once a month on Saturday mornings, nature lovers of all ages and from across the Diocese of Olympia set-off on Holy Hikes®. On these treks, you will make new friends, explore trails throughout western Washington, and experience prayer and an occasional Eucharist in the beauty of the outdoors, immersed in what John Muir called God's "first temples." Holy Hikes® is part of a nationwide network of people who seek out the natural world as a place to connect with God. For more information go to: ecww.org/holy-hikes
Meaningful Movies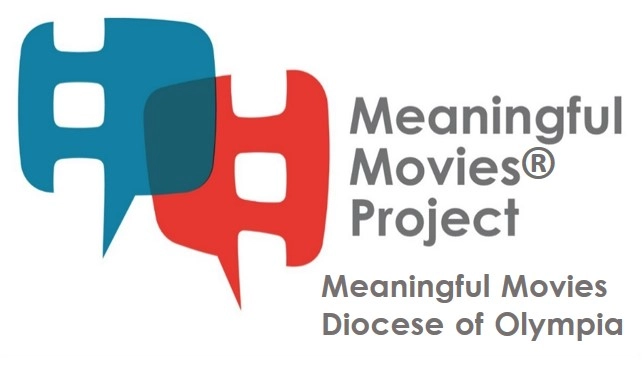 Meaningful Movies in the Diocese of Olympia gives you the opportunity to watch documentaries on the social justice issues that matter the most to you. Screen the films in advance or together virtually and then stay for panel discussions that feature directors and advocates who bring further insight.
Click here for information on upcoming films and conversations.
Looking Back to Summer: The Young Adult Wilderness Pilgrimage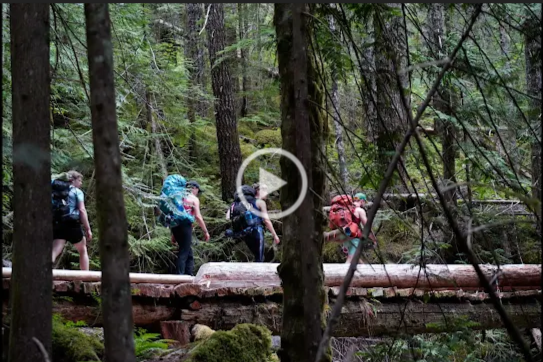 At the end of July, a small group of adventure-seeking 20s & 30s set off for a 3-day trek into the Central Cascades. Watch a 2-minute video of that experience, courtesy of trekker and photographer, Stuart Meeks and videographer Josh deLacy.
Interested in joining a backpacking trip in 2022? E-mail youngadults@ecww.org to get onto our notification list.
"A Holy Waste of Time" Retreat

Join us for our popular, annual "Holy Waste of Time" retreat, held at the end of summer at St. Andrew's House, a beautiful lodge on the Hood Canal owned by the Diocese of Olympia. Enjoy time with others or by yourself, kayaking, paddle-boarding, and swimming the beautiful waters of the Puget Sound, hiking under the forest canopy, reading in the lodge, and sunning on the deck. $110/person includes lodging, all meals, and activities (scholarships available). Single/couple bedrooms available.
Stay tuned for details on the 2022 weekend. E-mail youngadults@ecww.org to get onto our notification list.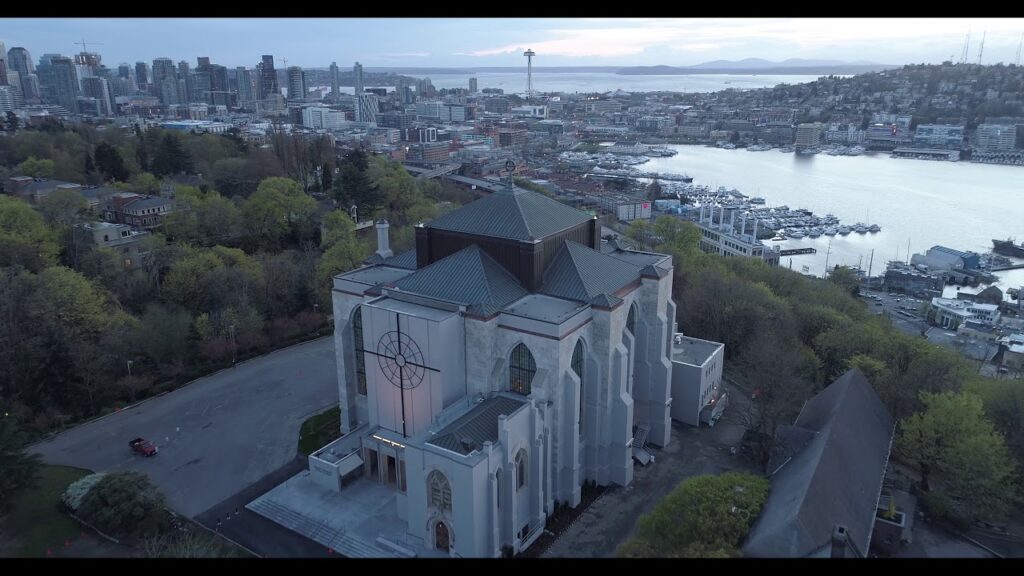 Saint Mark's Cathedral 20s & 30s
Check the Saint Mark 20s & 30s Facebook Page for the latest on a wide range of virtual activities that are open to young adults throughout the Diocese. For more info. e-mail: youngadults@saintmarks.org
Holy Halftime
Join the Rev. Hillary Kimsey and the community at St. Luke's, Seattle at the half-way mark of your week (Wednesdays at noon) for a time of discussing then practicing a different prayer practice each week! The beauty of spirituality is that you can practice it in the ways that feed your soul. In this 10 week series you will explore different ways of connecting with God each week. Drop in when you can! This time is designed to be short – somewhere between 30 minutes and no more than an hour to accommodate lunch breaks, so of course, feel free to have your lunch there too! This offering will be on Zoom only.
Wednesdays at noon through November 17th
To join on Zoom: https://us02web.zoom.us/j/89353158647?pwd=SlhtUjFZT0R2M09aQWhLZHJyZmk2Zz09
Contemplative Photography
Our guide, the Rev. Berto Gándara-Perea, rector at Emmanuel, Orcas Island, will introduce us to Contemplative Photography in this 3-session series. Throughout we'll explore how we can use photography as a contemplative practice. Let's explore spirituality through mindful creativity, focusing on process or experience as opposed to product or permanence. We meet the second Wednesday evening of each month through December, via Zoom, at 6:00pm PST.
Video Shorts: Stories of Quarantine
Young adults from around the Diocese have shared about their quarantine lives and the pandemic-related issues that matter to them the most in our "Stories of Quarantine" series of video-shorts. Click on the thumbnails to view: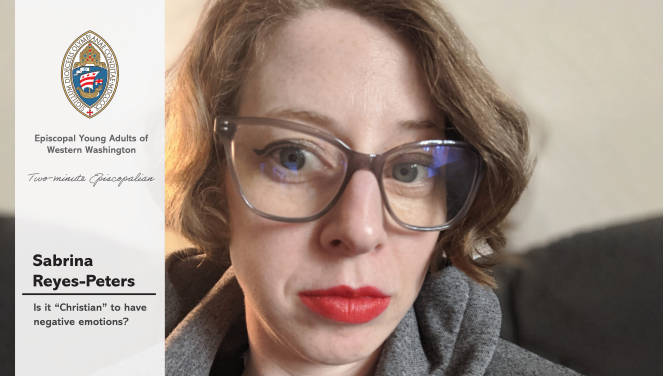 Alternative Liturgies
If you're looking for a non-traditional service that brings together contemplative practice, poetry, music, and the visual arts, we encourage you to explore these options:
Epiphany, Seattle – SANCTUS: A Lenten Offering – "A unique online contemplative experience during Lent, in partnership with the Young Adult ministry of the Diocese of Olympia. This six-part broadcast features audiovisual moments of prayer and reflection from the perspective of young adults in our parish and the wider community. SANCTUS is anchored in our Anglican liturgical calendar while reaching across cultural borders for inspiration, reflecting the diversity of Seattle."
Epiphany, Seattle – SANCTUS II: Women/Wisdom – An experimental audiovisual collage of reflections, music, photography and painting that explores the nature of the feminine in Christianity beginning with the Feast of St. Mary Magdalene and ending with the Feast of St. Mary the Virgin.
St. Luke's, Renton – Seasonal Liturgies which seek to "create space for a mystical experience of God—something more ethereal than the usual liturgy, more applied than the general artistic world, and more present than our typical relationship with nature." These include: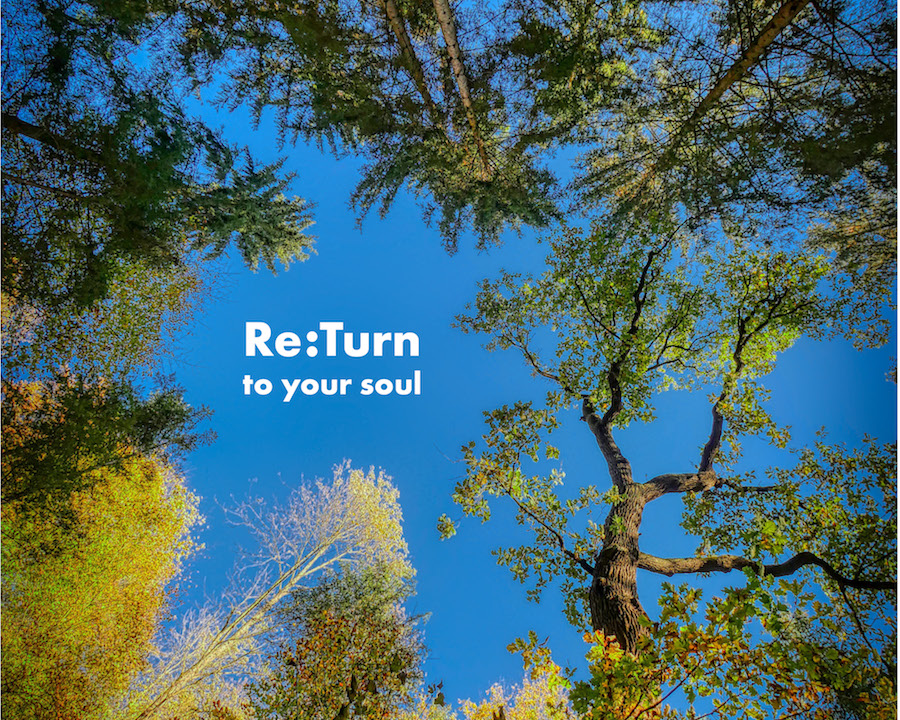 Spring Afresh: A ritual of story, chant, and song. (Spring Equinox)
Rise Up!: A liturgy for summer with music and dancing. (Summer Solstice)
Re:Turn: Return to your soul. (Autumn Equinox)
Yule: Light for the darkest night. (Winter Solstice)
Service Corps Opportunities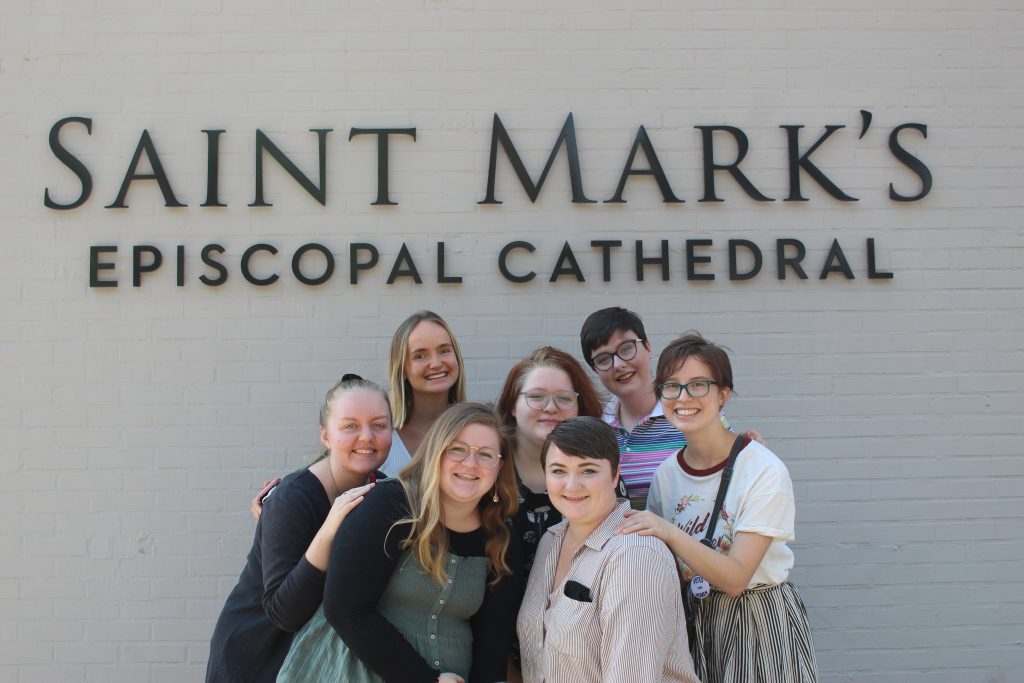 Are you a recent college graduate in your 20's? Do you want an engaging, life-changing ten months of service, community and formation? Apply with the Episcopal Service Corps to start your year of service. And did you know the Diocese of Olympia has its own program based at Saint Mark's Cathedral? Check out the Seattle Service Corps!